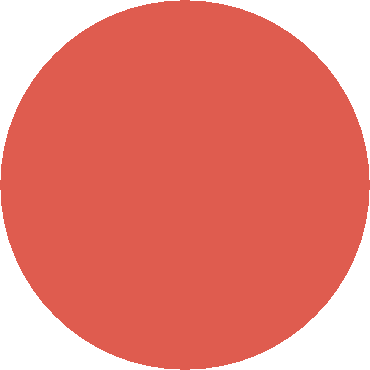 The Last Passenger Train to Leave Tumut

Saturday 26th November 1983

Mail:- Tumut History, PO Box 132, Tumut, NSW 2720, Australia

"Information is our only purpose; that accomplished, we shall consider that we have done our duty."  Reference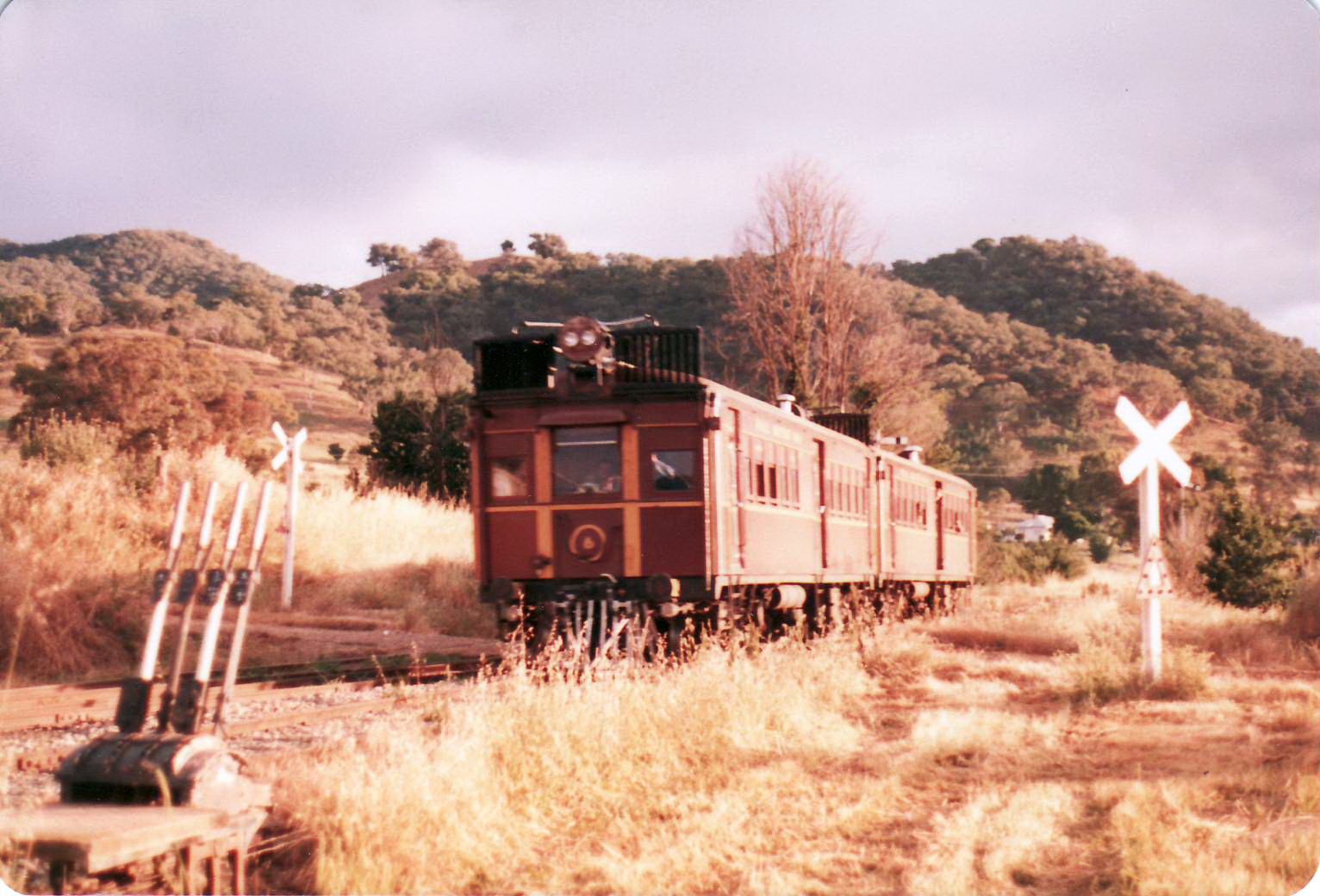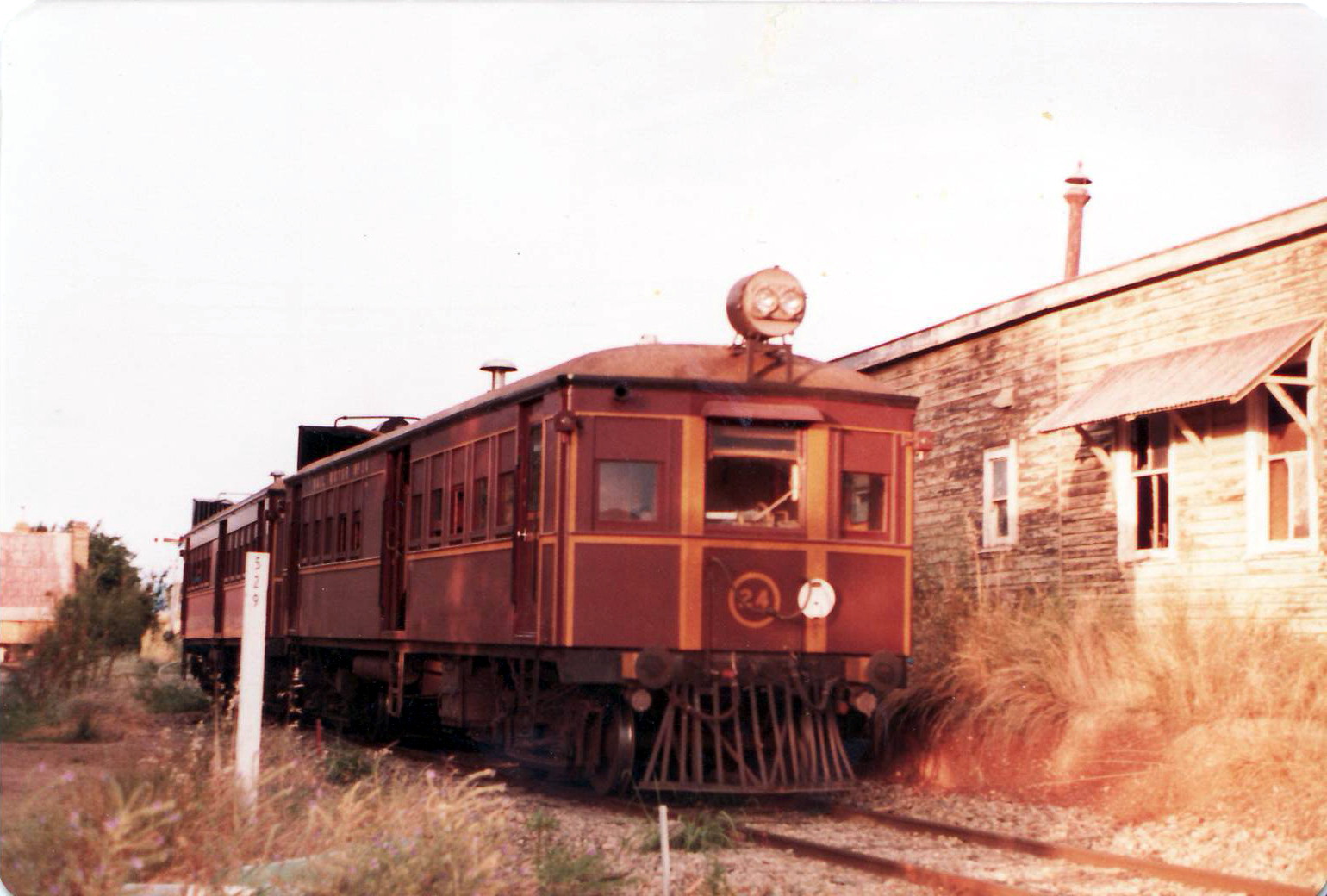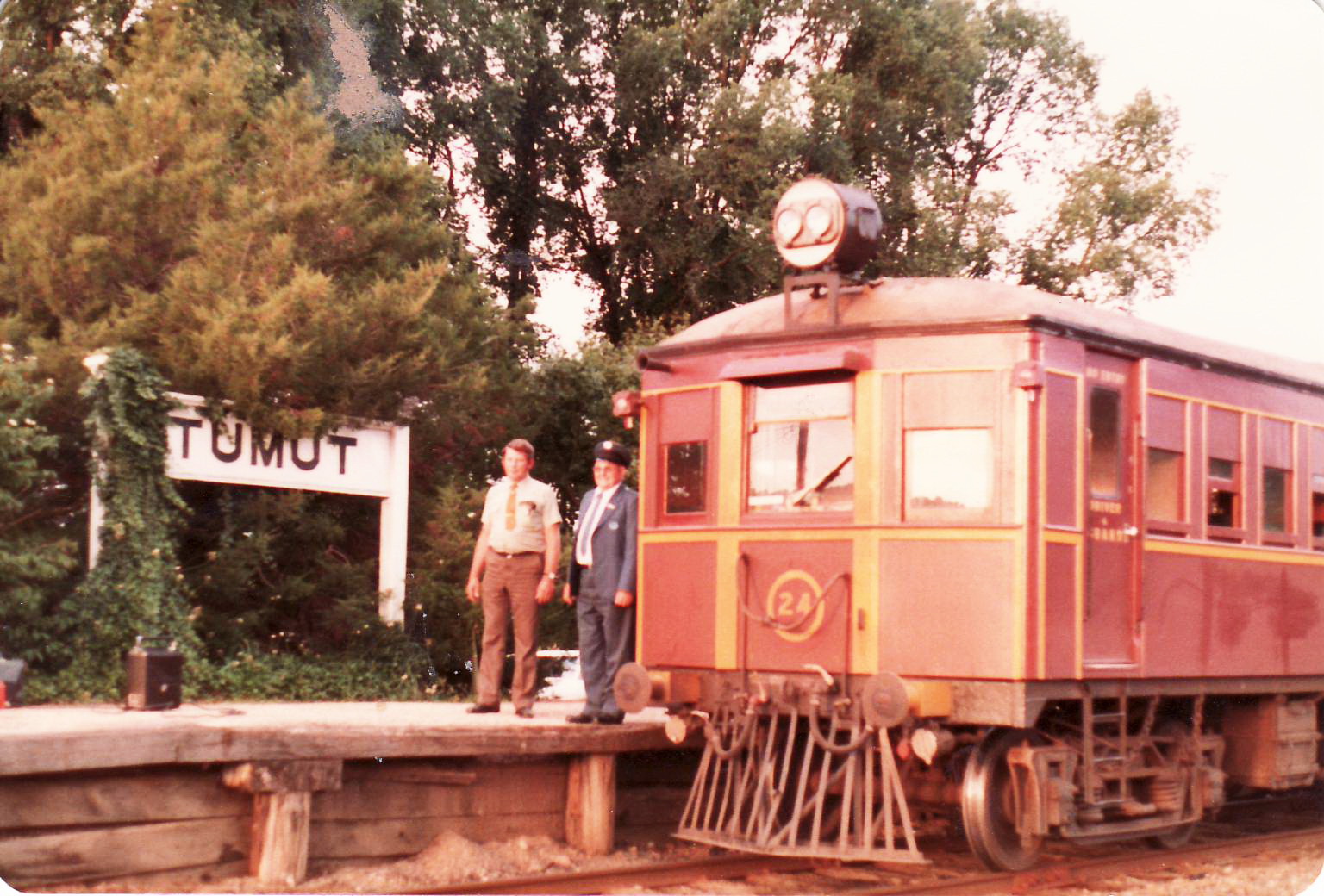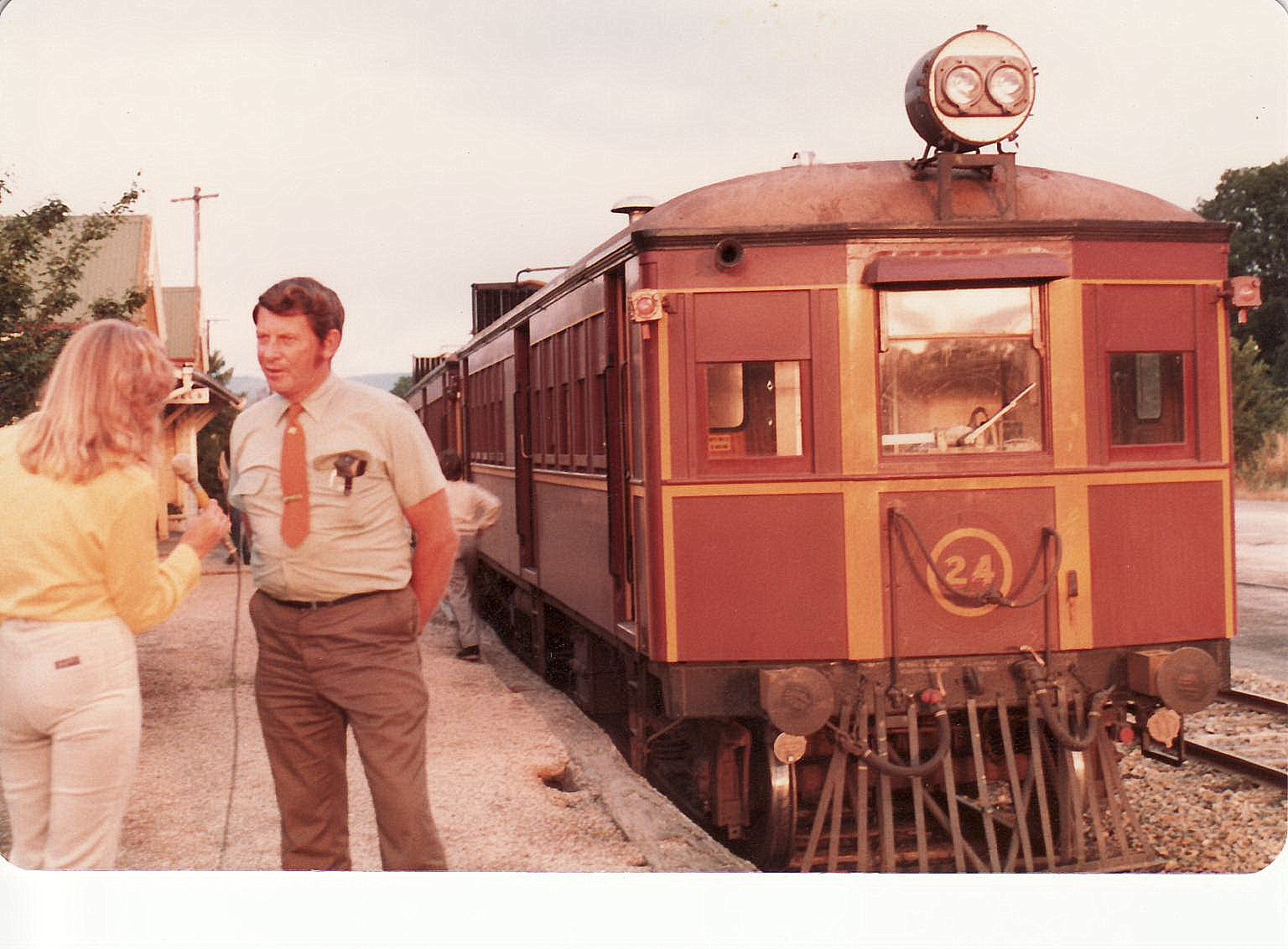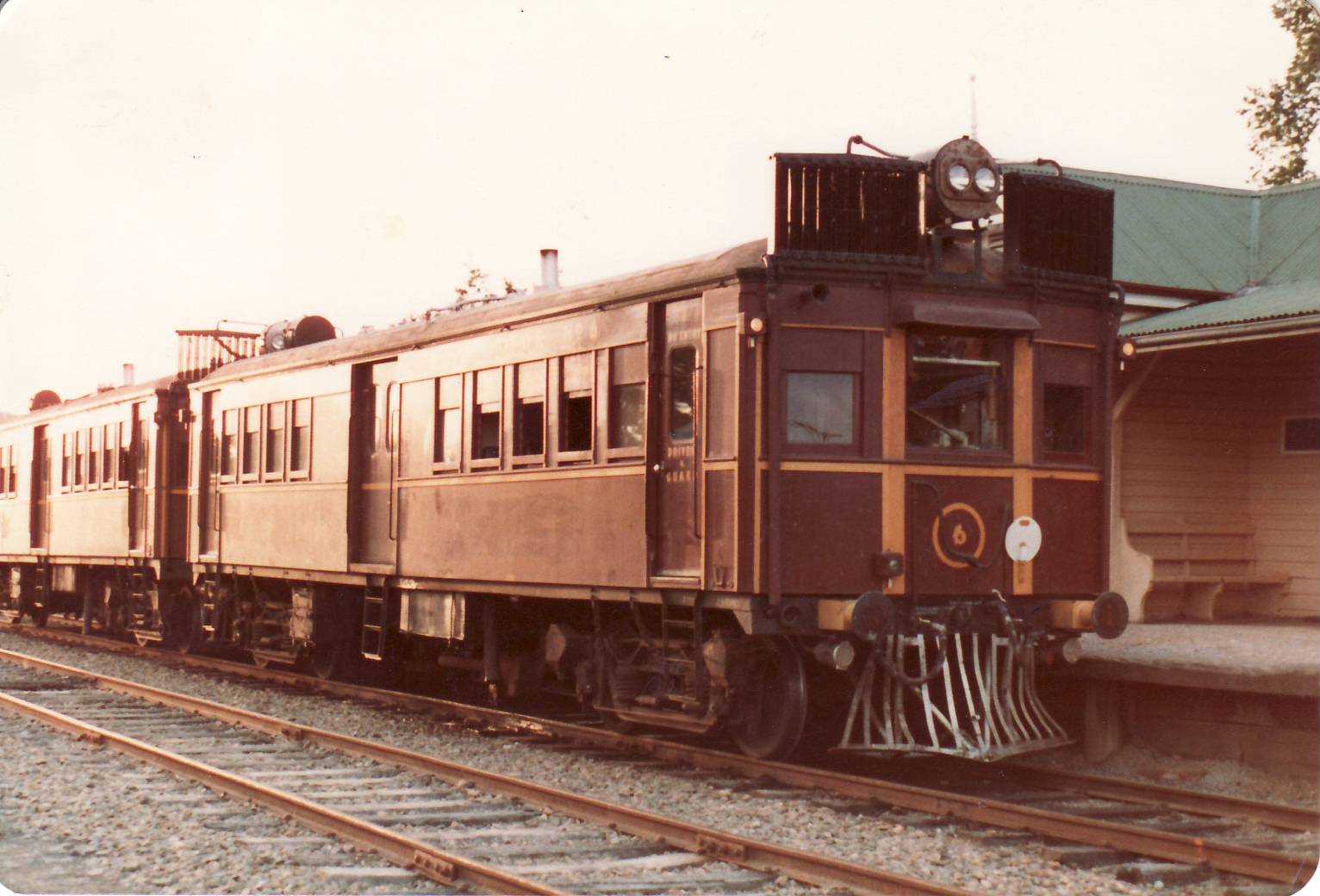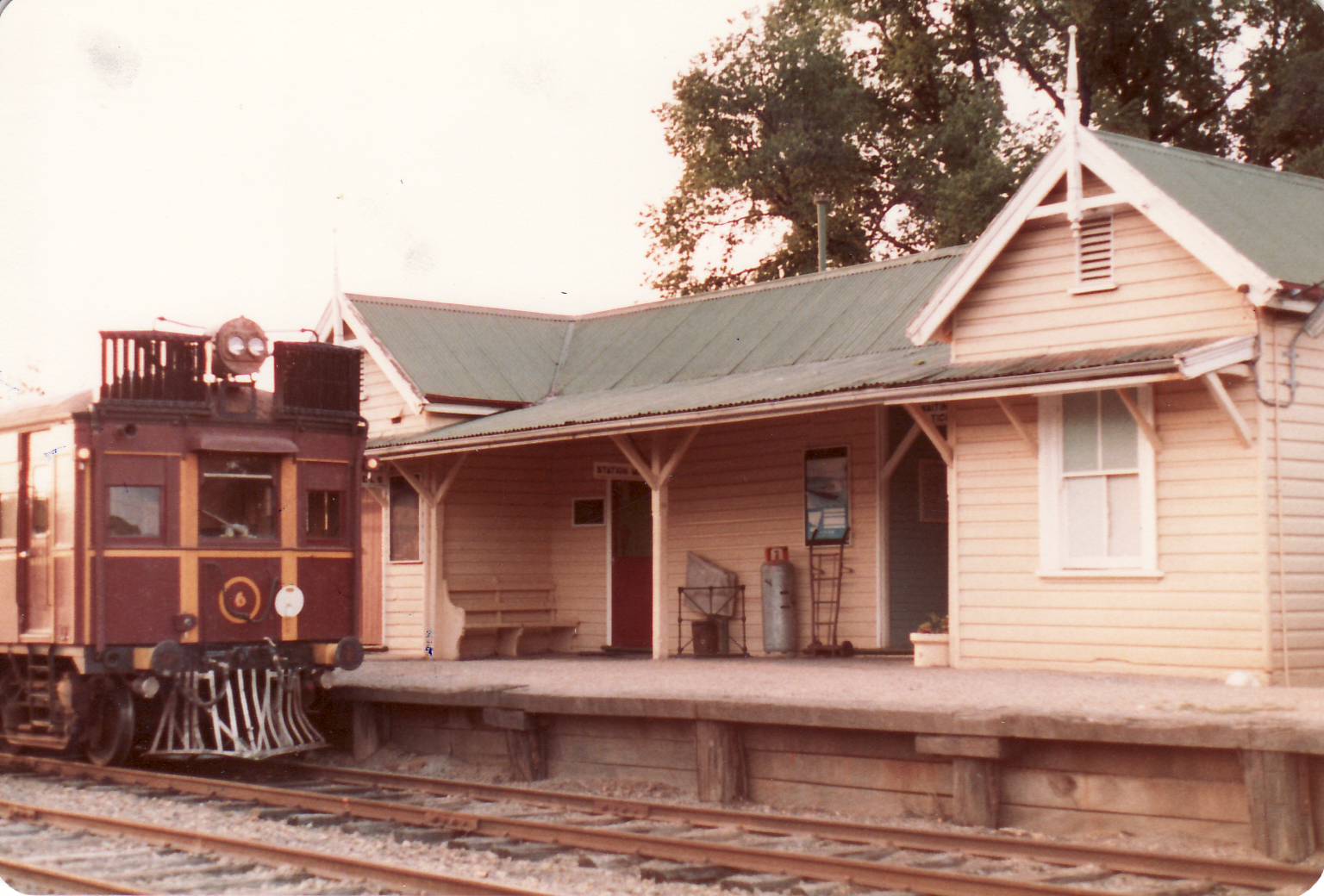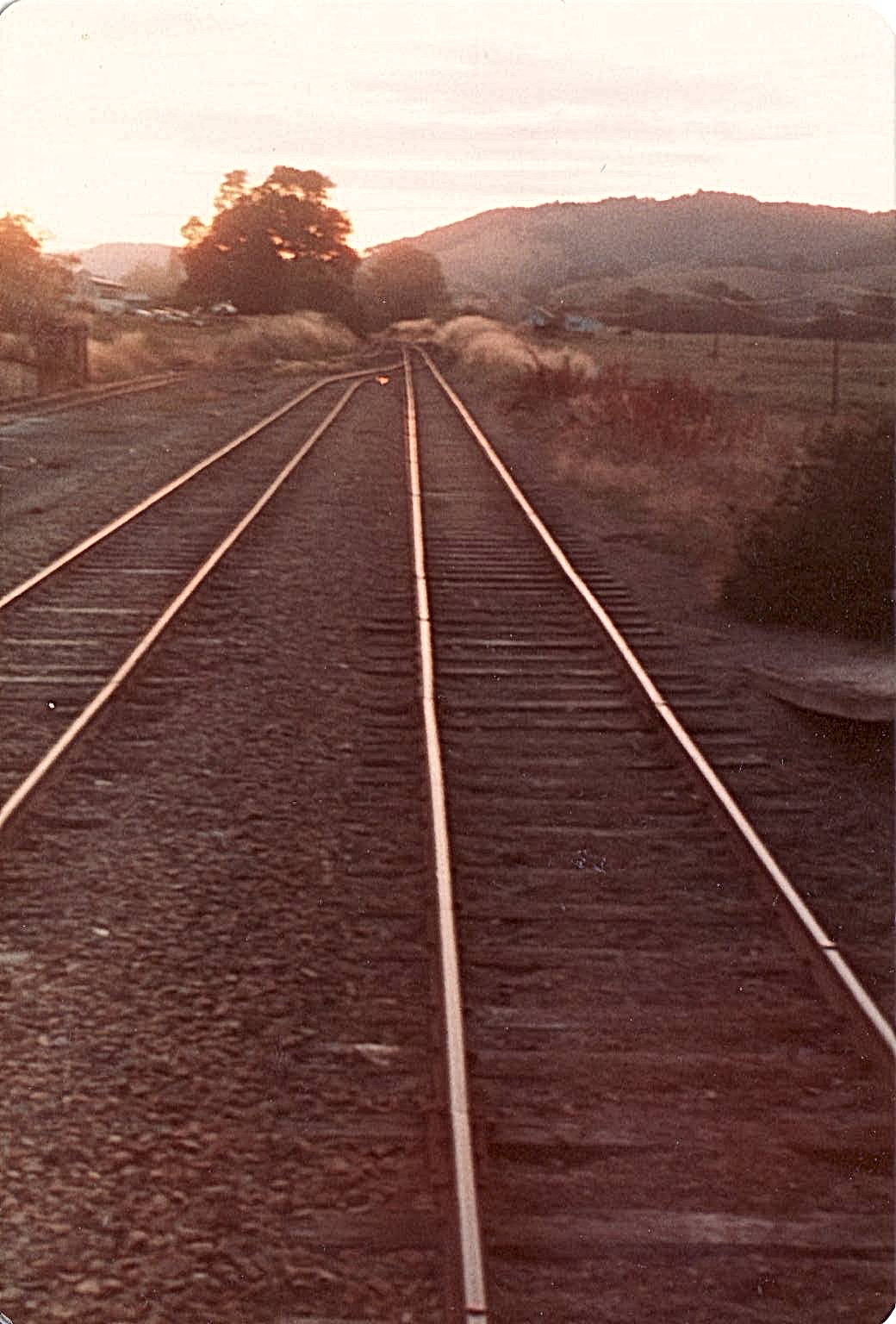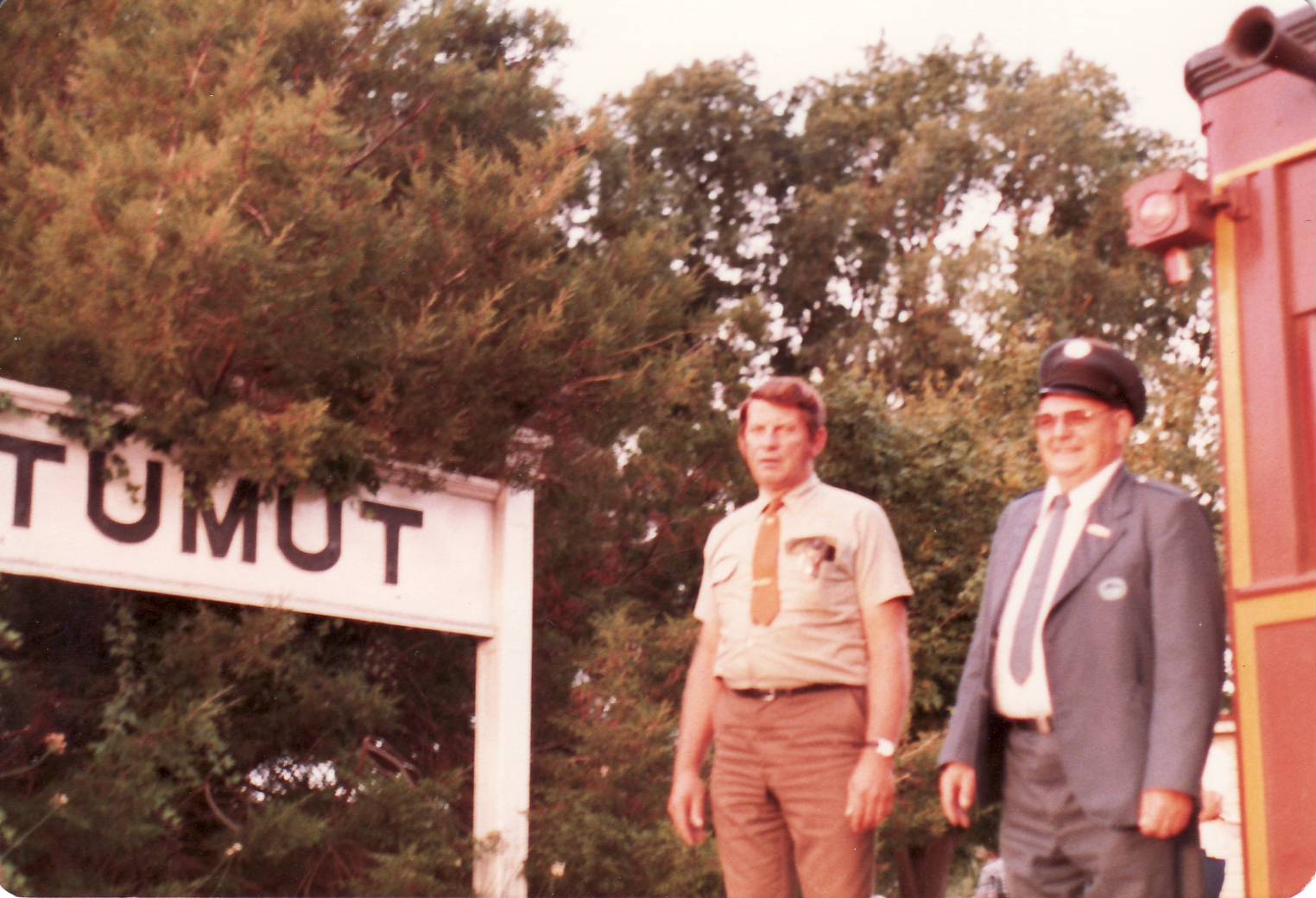 A small gathering of people were at Tumut station to farewell the last up service as the sun lowered into the west after the two hour scheduled wait at Tumut.

Last passenger train service - Cootamundra  to Tumut Saturday afternoon, and evening return trip to Cootamundra (CPH 6 and CPH 24 Railmotors).

Photos and text supplied by Gordon Dewey

At about 5:15pm, CPH 6 heads the consist out of Willow Bend and is approaching Gilmore station on the last afternoon down passenger service to Tumut.

Having paused at Gilmore, CPH 24 trails the consist leaving Gilmore station for the final 4km down run to Tumut ending the 2hr 12 min trip.

The final road ahead pictured from beside the driver's compartment.

The spots on the shiny rails are clip on detonators placed there for a " last hoorah " farewell.

(There wasn't a newly wed couple on the train which was traditionally the reason for the "unofficial" use of line safety warning detonators! )

David and Marilyn Watson were local roving news reporters for RVN 2 television Wagga Wagga. Marilyn is seen here interviewing driver Ken Frost, while husband David is out of view operating the TV camcorder.

About 7.30 pm, with CPH 6 now displaying the tail end white disc, CPH 24 will lead for the last passenger consist to depart from Tumut Railway Station.

Ready for departure, Driver (Ken Frost) &  Guard (Wally Fraser) pose for photos.

Both railwaymen were Cootamundra based longstanding regular operators on the Cootamundra-Tumut branch and Batlow line workings.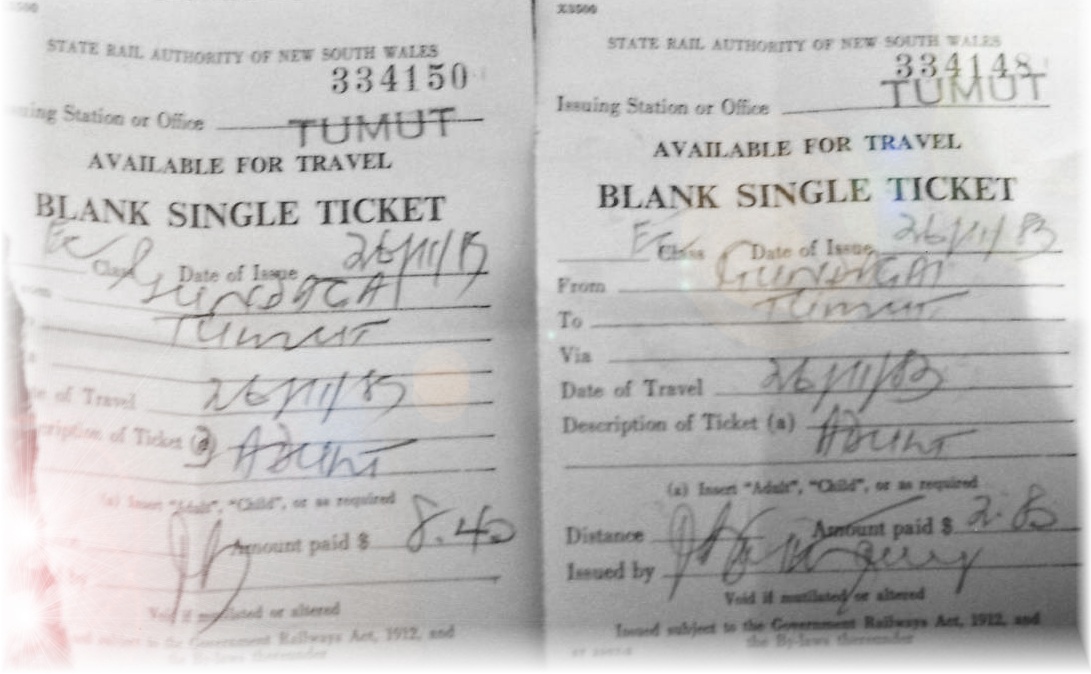 Two tickets for the last train for the Gundagai to Tumut journey. (The one on the left is for 3 adults, while the on on the right is for one adult @ $2.80 each passenger.)

Both tickets were issued as the passengers left the train at the Tumut Station. One is signed while the other is intitialled by the Tumut Station Master (1979-1983), John Battenally.